Note: This page has moved to https://eblocker.org/en/docs/my-router-is-showing-different-ip-addresses-for-the-eblocker
Deutsch | English
My router is showing different IP addresses for the eBlocker.
Some routers always seem to show a different IP address for the eBlocker in the network view. However, the displayed IP address is from the respective device (computer, mobile phone, TV etc.), which is currently in use and thus communicates with the eBlocker. The eBlocker itself has a unique IP address, which you can see on the eBlocker Dashboard on the Settings tab.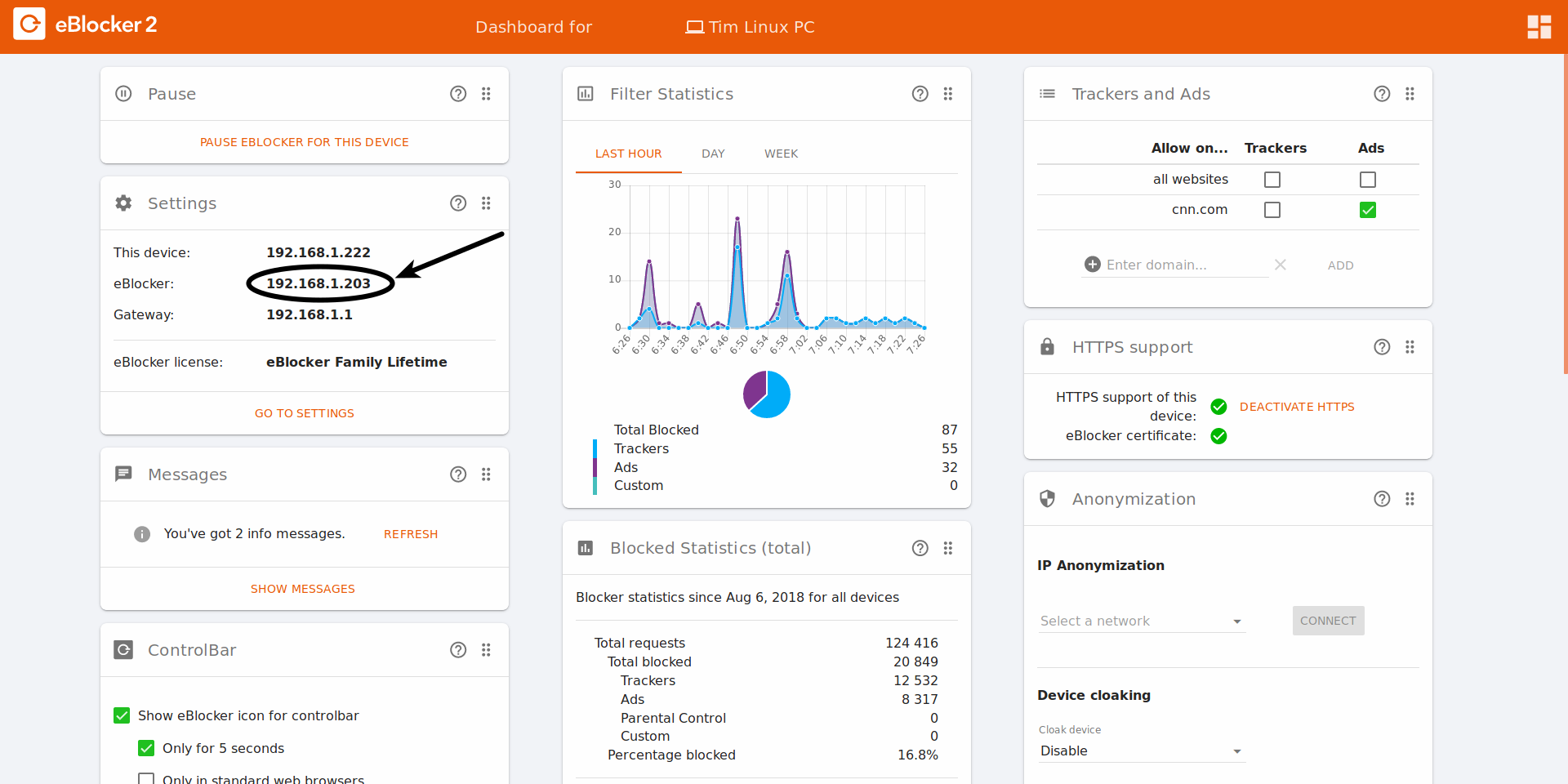 The changing IP address is also the reason why the parental control function of some routers is disabled.