Note: This page has moved to https://eblocker.org/docs/how-to-add-the-eblocker-certificate-in-thunderbird
Deutsch | English
How to add the eBlocker certificate in Thunderbird.
With just a few steps you have stored the certificate.
On the HTTPS configuration page, click on the tab CERTIFICATE.
Now click on the button DOWNLOAD. If necessary, you can also download the certificate by right-clicking on the button and then Save as.
Go to the Thunderbird menu and click on Options.

Go to Advanced, choose "Certificates" and click on View Certificates.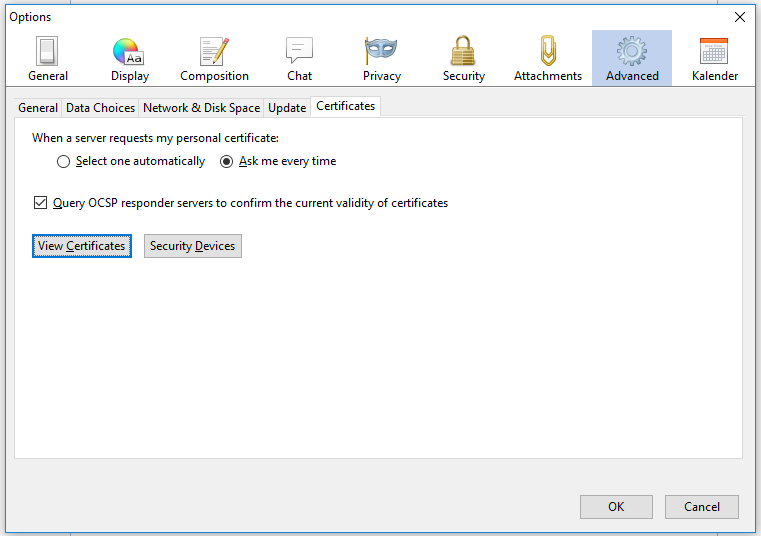 After the Certificate Manager opens, choose "Authorities", click on Import and choose the eBlocker certificate from the downloads directory.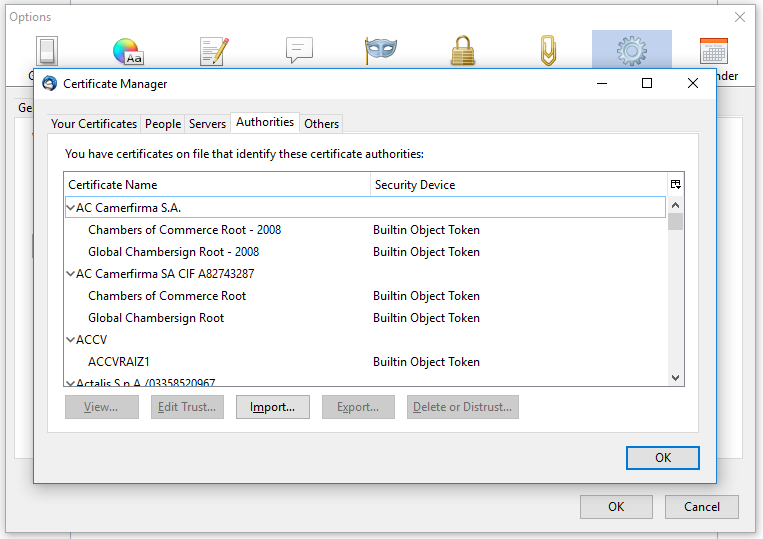 Open the eBlocker certificate and make sure that the first checkbox "This certificate can identify websites" is selected. Confirm with OK.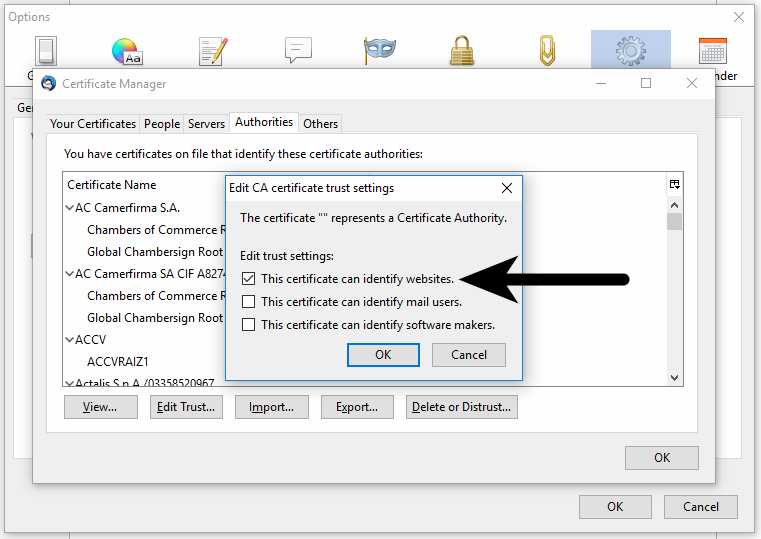 Confirm the Certificate Manager and the settings with OK.
The certificate is now inserted into the Thunderbird email application.